I love records. Therefore, I LOVE Record Store Day. This year Record Store Day falls on April 16th. This is only the 2nd year that I will be celebrating, but apparently it has been going on since 2007. I'm just a little late to the party (as usual). Are you?
Record Store day is celebrated on third Saturday of April and hundreds of independent record stores around the country (the world?) will be participating in the celebration. Record stores will be having parties, live performances and special RSD releases. Snacks Perhaps? Don't be greedy. One can only hope. All of this is meant to bring together the local music community and promote the (sadly dwindling) independent record store. In other words, Don't expect Best Buy to have a party in their 1ft vinyl section, I mean shelf. (They better not anyway).
I could tell you all about it, or you could just go to www.recordstoreday.com and read all about it for yourself, and then I can get to my point.
I have two favorite record stores in Dallas/Fort Worth. One being Good Records on Greenville Ave in Dallas and the other is Forever Young Records in Grand Prairie.
Good Records recently announced their lineup of bands playing from 11am to 11pm plus tons of vinyl releases. To my surprise and delight they announced they will have the limited edition releases from my beloved Third Man Records.
You can you watch the guys at Third Man tell you about them here. Although, I wont make it to Nashville this year, I hope to pick up these releases at good old Good Records.
These types of swirly and rose petal limited edition releases are usually only available from the Third Man Records store in Nashville, TN (or by the luck of the draw with a random mail order). My hubby will undoubtedly be with me in line at 8am on Saturday at Good Records with bells on. After all, the drive into Dallas is a heck of a lot shorter than the one to Nashville.
Reissue of the White Stripes second single from 1998. Limited quantities available on white/black swirled vinyl.
7'' vinyl single, fold-over picture sleeve in poly bag
Tracklist
A Lafayette Blues 2:14
B Sugar Never Tasted So Good 2:55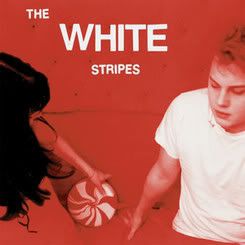 Reissue of the White Stripes first ever release from 1998. Limited quantities available on red/black swirled vinyl.
7'' vinyl single, fold-over picture sleeve in poly bag
Tracklist
A Let's Shake Hands 2:03
B Look Me Over Closely 2:17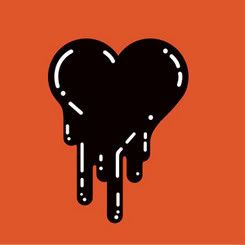 Danger Mouse & Daniele Luppi/Jack White/Norah Jones. I'm excited for this one!
The debut release from the highly-anticipated ROME project produced by Danger Mouse in conjunction with Daniele Luppi. Jack White wrote the lyrics and sings on ''Two Against One'' and Norah Jones takes the vocal duties for ''Black.'' Many of the instrumentalists on the album recorded with Ennio Morricone for his classic spaghetti-Western soundtracks.
KAREN ELSON:
Custom made, clear vinyl single with peach-colored rose petals INSIDE the record.
A cover of the Lou Reed classic backed with an unbelievably visceral outtake from Elson's ''The Ghost Who Walks'' LP. Limited to 1000 copies.
http://www.goodrecords.com/recordstoreday/