It's going to be a White Stripes Christmas! But isn't it always, you ask? I love this time of year, peppermint swirls are everywhere! Have you been inside a Pier 1 or Hobby Lobby lately?
pep
permint swirl dreams inside of Hobby Lobby
My husband likes to remind me that Jack White doesn't hold a patent on all peppermint swirls. But in my mind, he does. Every year when I buy peppermint swirl designed products, I am really buying White Stripes wrapping paper, gift bags, tree ornaments and more! I even bake White Stripes sugar cookies! What would Christmas be without the White Stripes?
my "White Stripes" cookies in 2010. You can check out my 2011 versions here


When Third Man Records announced their holiday releases 'Winter Bounty', I wasn't sure whether to curse Jack White or to thank him. He continues to put out more must-have vinyl than a reasonable responsible adult should spend during a season that is generally slated for giving, not buying crap for yourself. But who here is a reasonable responsible adult?
Without further ado, here are the offerings from Third Man Records. The White Stripes, most which have been previously out of print:
The Big Three Killed My Baby/Red Bowling Ball Ruth (TMR117)
look what BABIES Jack & Meg were!
Lord, Send Me an Angel / You're Pretty Good Looking (Trendy American Remix) (TMR118)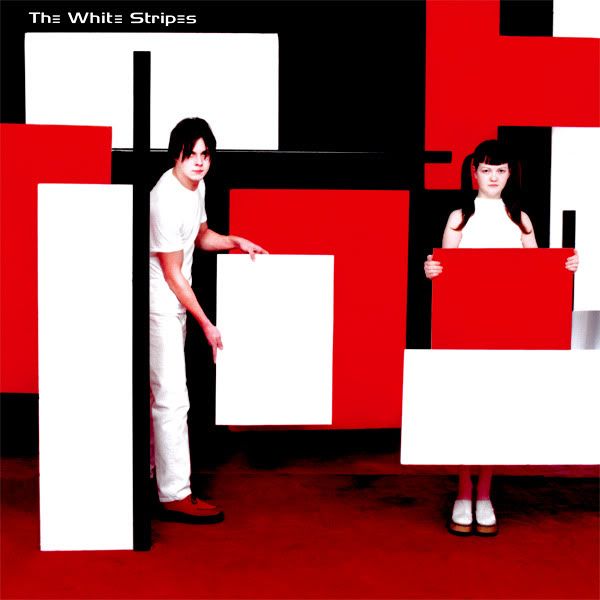 Candy Cane Children/Reading of the Story of the Mag / Silent Night (TMR071)
Hello Operator / Jolene (TMR067)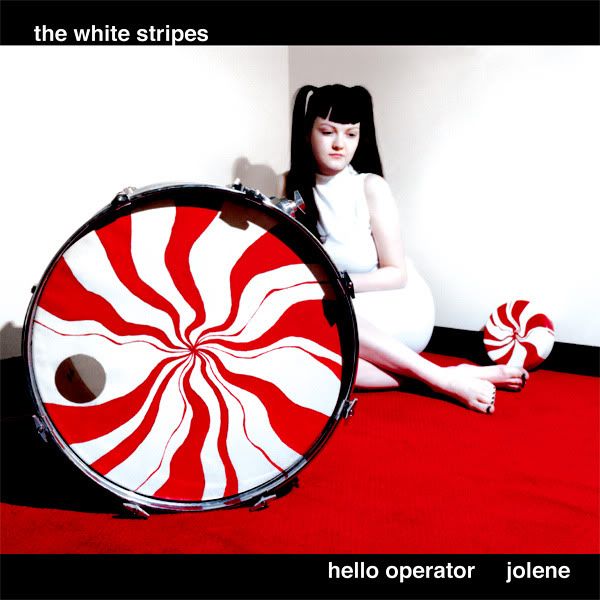 Now, just in case you were thinking that you were getting off easy with just a hand full of 7"s (not too expensive), Jack had to go ahead and offer more crap to add to your holiday wish list. And by crap of course, I mean awesome goodies!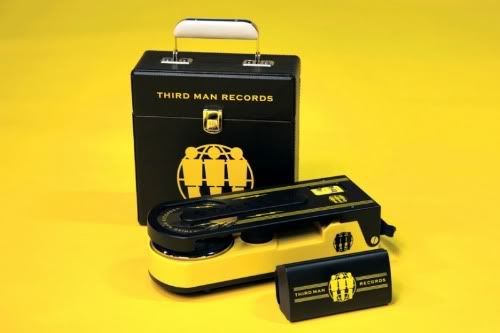 The Revolution portable record player
Heavy-duty custom 45 box for carrying all of your favorite 7-inch records.

Third Man-branded custom vinyl cleaning kit
Third Man Records iPhone case with component parts made from real vinyl records!

6' Flat auxiliary audio cable by Griffin with custom Third Man Records print
You can check out all the goodies, details and release dates on the Third Man Records website.
..and its not all about the White Stripes. No Sir. TMR is also releasing this holiday season:

Edgar Oliver's "In The Park" "Hunger and Light" (TMR121).
John C. Reilly will release not one but TWO Third Man singles in November

John & Tom: "Gonna Lay Down My Old Guitar" / "Lonesome Yodel Blues #2" (TMR112)

Becky & John's "I'll Be There If You Ever Want" / "I'm Making Plans" (TMR113)

Dear Santa...
Yes. Thank you.
Lea